On February 9, 2019, Lions Blind Girls Welfare Centre Trust (LBGWCT) successfully celebrated it's 28th Annual Fundraising Gala at 30 Goyagate Society in Vadodara drawing national and international dignitaries with about 300 guests in attendance.
Found in 1991 by Shree Naginbhai Patel, the school started in a small tenement in Citizen Society, Ellora Park and today, the school serves 40 students. All students receive FREE education, lodging, and boarding in the LBGWCT Hostel.
Shree Mohanbhai Barot, editor and committee member of LBGWCT spoke about the mission and vision of the Trust and welcomed all guests.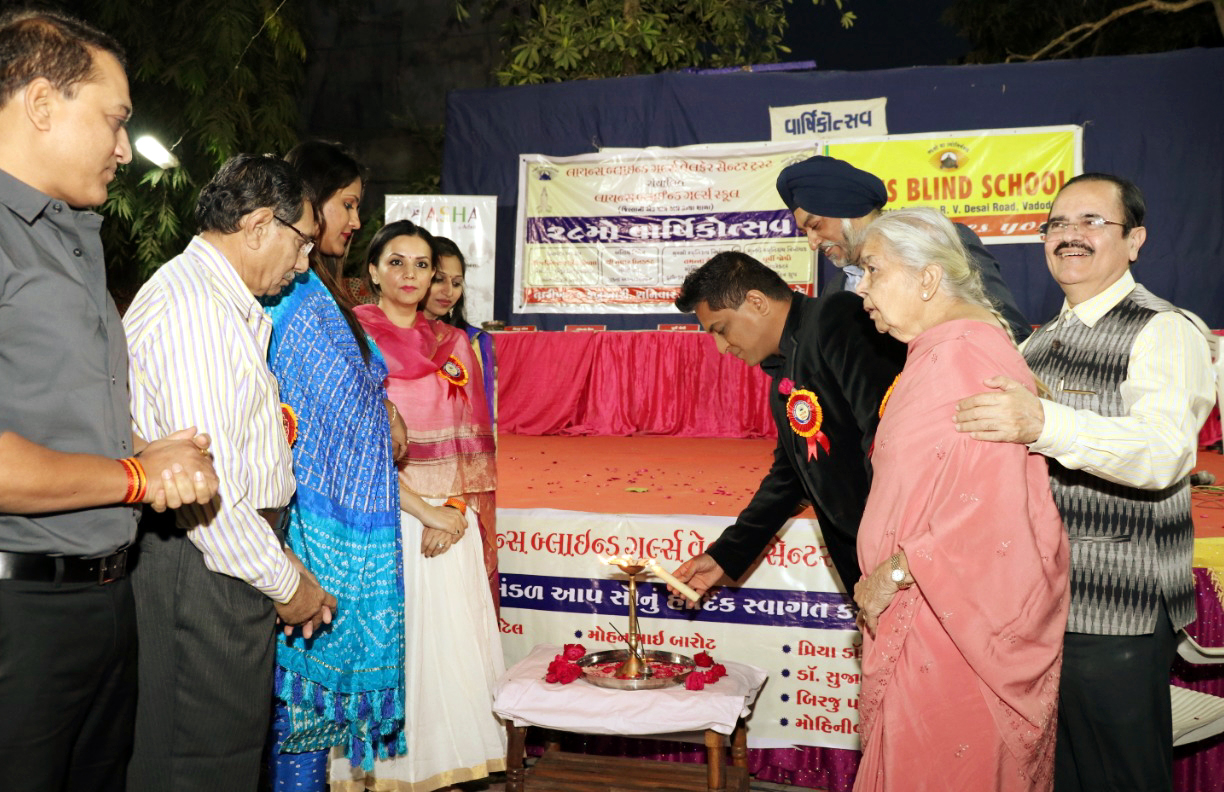 "I've attended many international fundraising galas and high-end events, but this is a very special and heart-warming event of my life," said Shree Tushar Unadkat, CEO/Creative Director of MUKTA Advertising and an internationally celebrated, multiple award-winning media personality, and the Chief Guest of the LBGWCT Gala.
"The only thing worse than being blind is having sight but no vision and I applaud to the visionary trustees and management team of LBGWCT for their leadership and dedication with compassion," assured Shree Tushar Unadkat in his opening remarks.
The evening revealed talents in the area of singing, stand-up comedy, dancing, skit, playing a musical instrument, to name a few. All tasteful and dignified choreography presented by Shree Prakshep Mistry, as a complimentary service, year after year.
The pride of the gala, Shree Jasminder Singh Grewal, MD Adroit Structural Engineers Pvt. Ltd. generously announced to donate the task of renovating the building so the girls have a better, healthier place to study and live in.
The other dignitaries of 2019 Gala include Fashion Designer Shree Tamanna Shaikh and Globomotive Group Director Shree Purvi Joshi, who gracefully inaugurated the launch of the 2019 Gala program book.
"The school staff visits rural areas to find these deserving girls because the parents don't have any information or knowledge," said Shree Birju Patel, one of the trustees at school.
"The girls win many dance, music and sports competitions around the year," shared Shree Birju Patel with pride.
"Shree Birju Patel has been instrumental and bringing a positive change to the Trust and event planning by engaging younger generation special guests from a diverse background," said Shree Ramku Patgir, director of Globomotive Group.
No fundraising efforts are possible without the generous support of sponsors and LBGWCT Centre is grateful to all who generously donated money as well as complimentary services as follows:
Shree Pritiben Vispote for providing eloquent services of the emcee
Shree Vipul Gandhi from MAA Catering for providing delicious vegetarian meal
Shree Sagar Brambhatt from Kathiyawadi Village for providing colorful stage and faraskhana
Shree Jignesha Ray of Elmex for providing beautiful hair and make-up
Shree Indravadan Nayi from Fine Image for photography and video
Shree Nirav Patel from Texas, USA for gifts for the dignitaries
Shree Urvashi Vasava, school warden, for taking great care of the kids at event
Shree Lalubhai Rathva for venue operations and management
Dr. Chaitanya Buch for support and new initiatives
Shree Hina Naik for event coordinator and teaching at LBGWCT
Shree Neelam Pandya for administering welfare of the centre and annual event management"
Kindness is the language which that deaf can hear and the blind can see, let us all be kind to these girls and donate generously tonight and for the coming years" said Shree Tushar Unadkat in his closing remarks.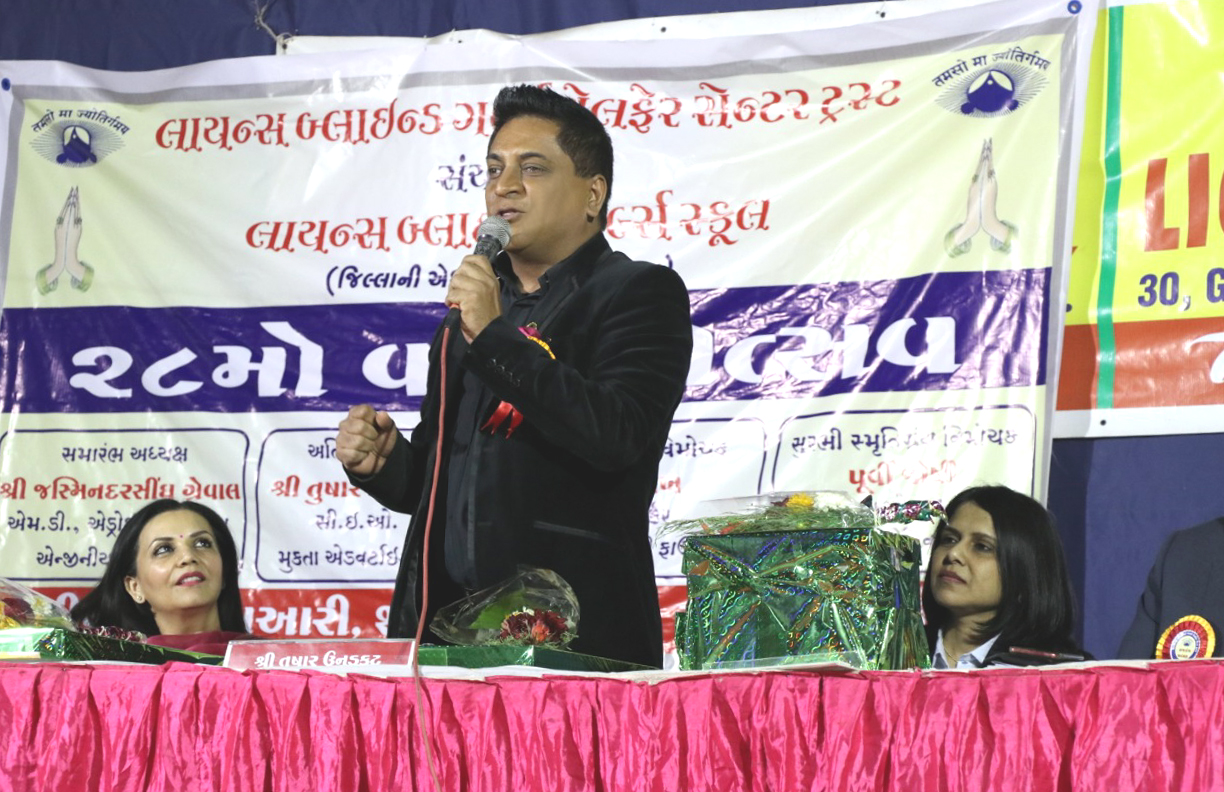 For more information on LBGWCT Centre, please contact LBGWCT administrator Shree Neelam Pandya at +912652437354.