Nouveau iDEA MISSION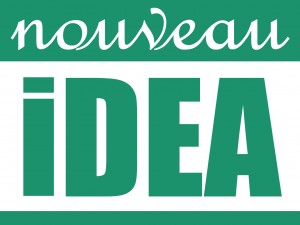 Nouveau iDEA (New International Dimension in Entertainment & Arts) exists to promote artists of various cultures and bring the arts and entertainment community together under a multicultural umbrella that celebrates our differences, encourages communication, and continues to allow a diverse cross-section of artists to flourish. As a result, communities can integrate, appreciate, and get inspired by artistic expression from around the world.
Our Guiding Principles:
 – We recognize that it is only through inclusion that the arts and entertainment sector will continue to flourish.
 – We respect the diversity of artistic expression.
 – We encourage communication, as it is the foundation of being understood and understanding others.
 – We believe in the transformational power of creative expression.
Please join Nouveau iDEA online readers from the entertainment and arts industry on Facebook.
We are over 10,000 members: www.facebook.com/groups/nouveauidea.
Please follow us on Social Media (Twitter, Instagram, Linked In) @NouveauiDEA.