With the support of the Consulate General of India, Toronto, and its Sponsors and Media Partners, Panorama India is ready to celebrate Azadi Ka Amrit Mahotsav – India's 75th Anniversary of Indian Independence Day (actually on Aug 15) on August 21, 2022, at Nathan Philip Square (NPS).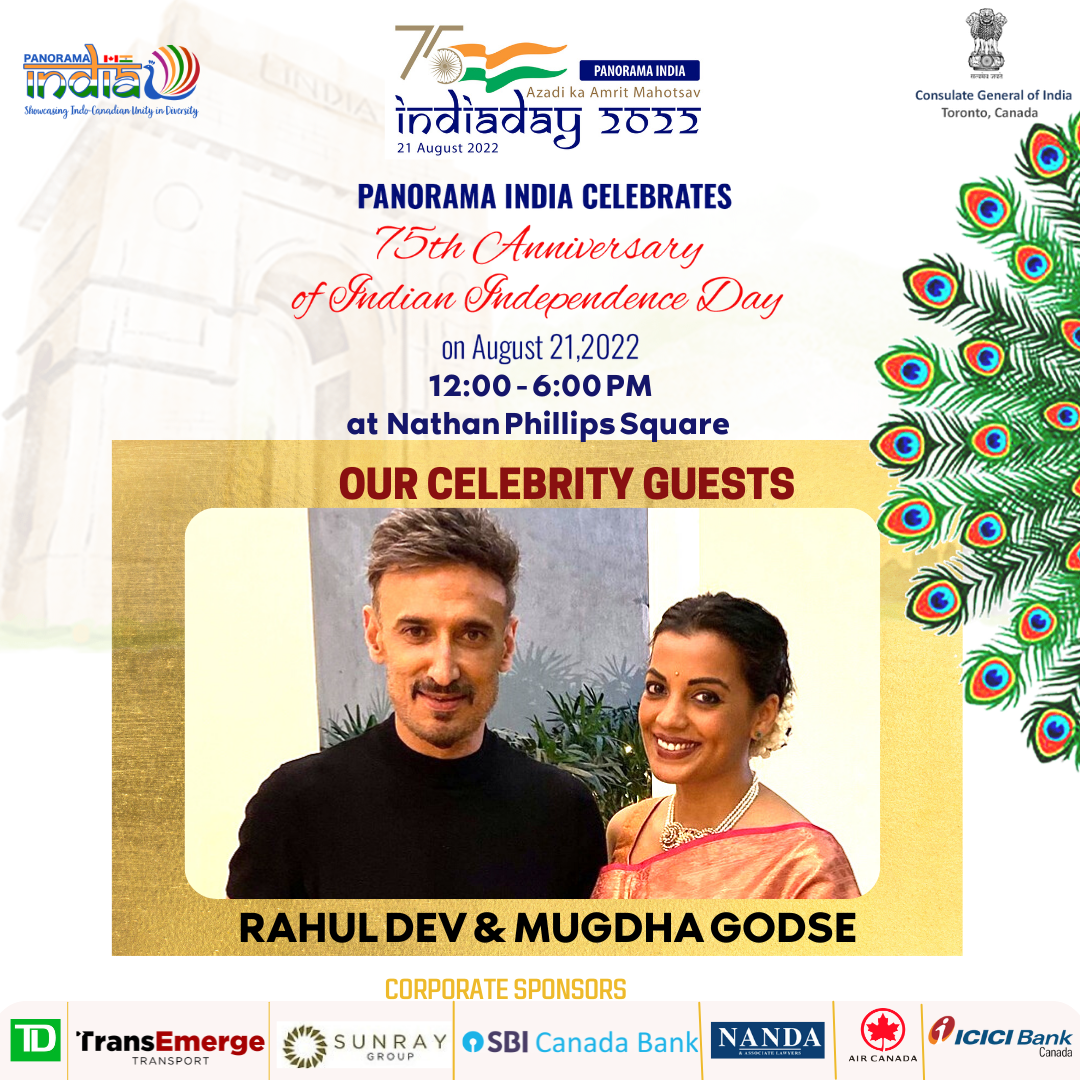 This year is the 75th Anniversary of Indian Independence Day – Azadi Ka Amrit Mahotsav. After three years of the Pandemic, we are incredibly excited to celebrate this milestone together in person. We would be gathering to honor India's vibrant culture, art, and heritage and enjoy the Grand Parade around the square's streets.
Transforming NPS into a lively place as we immerse ourselves in India's sites, sounds, and flavors. We are delighted to hold this exciting Festival to celebrate India Day in an accessible way while following all city rules and regulations. The India Day event is free and will run from Noon to 10:00 pm.
India Day Parade is a uniqu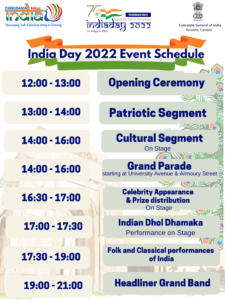 e and historic event that will bring all the Indo-Canadian individuals and organizations together to rejoice on a common platform.
Panorama India is a not-for-profit umbrella organization established in 1999 that bonds various Indo-Canadian organizations and groups to celebrate and depict unity in diversity with their rich culture & heritage.
Panorama India provides a platform for the Indian cultural diaspora in Toronto to exhibit and showcase their arts and culture. The organization fosters a better understanding between India and Canada and is proud to build bilateral relations with India and Canada through culture.
The event has three segments: The TD Patriotic Segment, The TD Grand Parade, and The TD Cultural segment.
JAI HIND
Nouveau iDEA Board of Directors
Nouveau iDEA (New International Dimension in Entertainment & Arts) exists to promote artists of various cultures and bring the arts and entertainment community together under a multicultural umbrella that celebrates our differences, encourages communication, and continues to allow a diverse cross-section of artists to flourish. As a result, communities can integrate, appreciate, and get inspired by artistic expression from around the world.